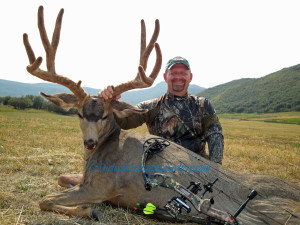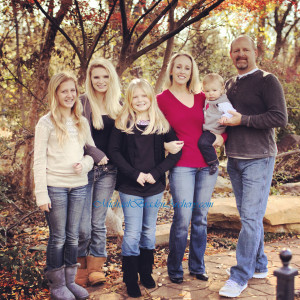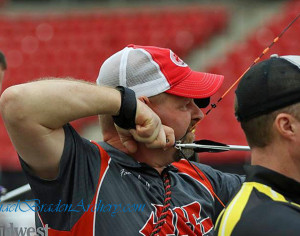 I have-been competing in archery for 25 years and turned Pro in 1996. My first year as a professional archer, I won Rookie of the Year in the ASA Tour.  The bulk of my success has come from 3-D archery, where I have won 11 National Titles including, the IBO National Triple Crown Champion as an individual and team, 2 IBO National shoots, 4 ASA National shoots as a Pro, and I won the ASA Classic and Shooter of the Year in the Known 50 class.  I am not limited to just shooting 3-D archery though, because on the spot side of archery, I have shot a perfect score at the Las Vegas shoot earning my way into the shoot off, where I came in second.  I shot a perfect score at the NFAA Indoor Nationals three times and finished second twice after the shoot off.  I have won NFAA Shooter of the Year and I shot the only perfect score with 20 out of 20 twelve's in the NFAA Indoor 3-D event.  Additionally, I have won the team shoot at the NFAA marked 3-D championship in Redding.  In 2014, I also had the honor of being inducted into the Texas Field Archery Association's Hall of Fame.
I was fortunate to shoot for PSE as an amateur and through my first year as a Pro in 1996.  I then joined the Hoyt Pro Staff and remained there for over 10 years. During my time with Hoyt, I developed an interest in coaching and helping other archers achieve their highest level of success possible. In order to reach more archers with my philosophy and techniques for improved shooting, I created and co-produced my DVD "Straight Talk with Michael Braden." In 2007, I joined the Mathews Pro Staff for 2 years. However, my interest in producing a hunting television show, expanding my instructional DVD into a series, and developing instruments to aid archers in properly setting up and tuning their bows, led me to seek an incredible opportunity with PSE Archery.  I am proud to be a part the PSE Team once again.  
As many of you may know, I am also an avid bowhunter!  It is one of my driving passions and was the reason I started shooting competitive archery.  I have been on safari in Africa twice, where I took a lioness and lots of plains game animals with my bow, and I hunt North American game at every opportunity.  One of my better shots was on a P&Y Mule Deer at 72 yards in Northern Colorado.  I have 4 P&Y Whitetail deer with my biggest official net score of 169 7/8".  I also have harvested a beautiful blond phase black bear from Canada, gators from Florida, blue sharks and stingrays from the east coast.  Pictures of my hunting trips can be found on the photos page.  
I am married to my best friend and hunting partner, Georgianna.  We have a little boy together.  I also have 3 beautiful girls. We are an archery family.